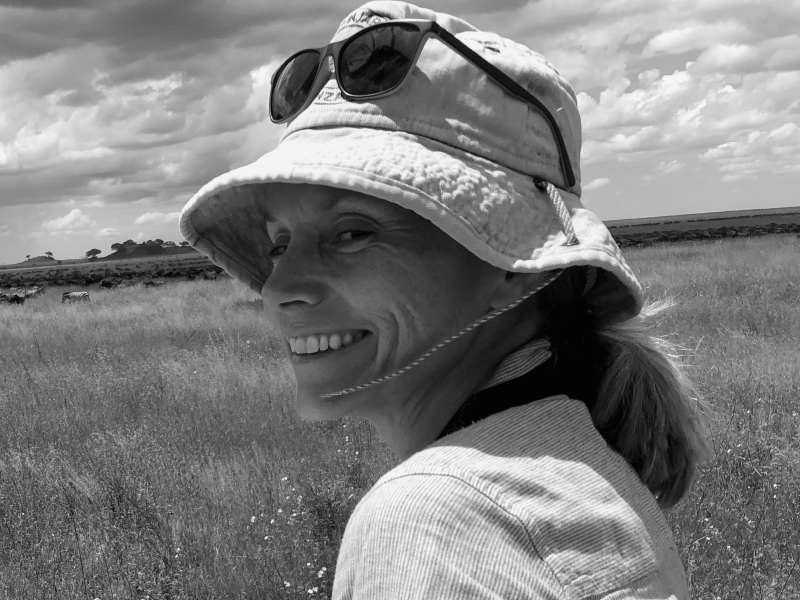 Documentary producer and director, co-founder of the Nature Through Her Eyes Festival, Board member Jackson Wild, Partner Saint Thomas Productions, Founder Ouragan Films. 
BSc Hons Natural Science, MA Broadcast Journalism, I am passionate about the natural world and our place in it and I have a deep sense of urgency for conservation which I believe can be considerably furthered through diversity and inclusion in story telling about the natural world.
I began my career in radio, working for the BBC World Service and Radio France International. I moved from there into television where I have spent the past 20 years in documentary filmmaking and production for cinema, television and Imax, retaining throughout my love for sound.
The 3D feature length documentary 'Hurricane', I produced and co-directed was widely screened in festivals across the world and continues to be shown in IMAX cinemas, 7 years after release. It was bought for television by Universal Pictures and Netflix.
https://www.hurricane-themovie.com
FIPIM Best screenplay (Tale of the Draatsi) Best Film Story WSO International FF (Tale of the Draatsi) Prix du Livre Environnement, Fondation Veolia (Hurricane); Grande Premio da Juventude, Portugal (Hurricane); 3D Guild Award (Hurricane), Lumière Award (Hurricane); Jury Grand Prize, Festival della Scienza (Hurricane: the anatomy); Best Film, FIFA (Animal Medicine). Festival Official selections (Hurricane) : SIFF Shanghai International Film Festival, VIFF Vancouver International Film Festival, RIFF Rome International Film Festival, Los Cabos FF, Fort Lauderdale FF, Luxemburg FF, FIFE Paris, International Festival of Environmental Cinema, Portugal Cineamazonia, Ecofalante Environmental Film Festival, Brazil, Jackson Hole. 
In 2019, in collaboration with the Gary Knight and the VII Foundation, we set up Nature Through Her Eyes, a festival aimed at supporting and celebrating women's creative work about the Natural World. The Festival's second edition took place in 2022.
http://naturethroughhereyes.com
In 2020, I began a long term collaboration with Jackson Wild as part of several working groups to establish the Collective, a platform for emerging film makers whose purpose is to connect people, encourage collaboration between Western producers and African and Asian filmmakers and cinematographers, and provide ongoing mentorship for emerging filmmakers. I continue my work with Jackson Wild to help bring to the fore stories about the natural world told by underrepresented communities from the majority world.