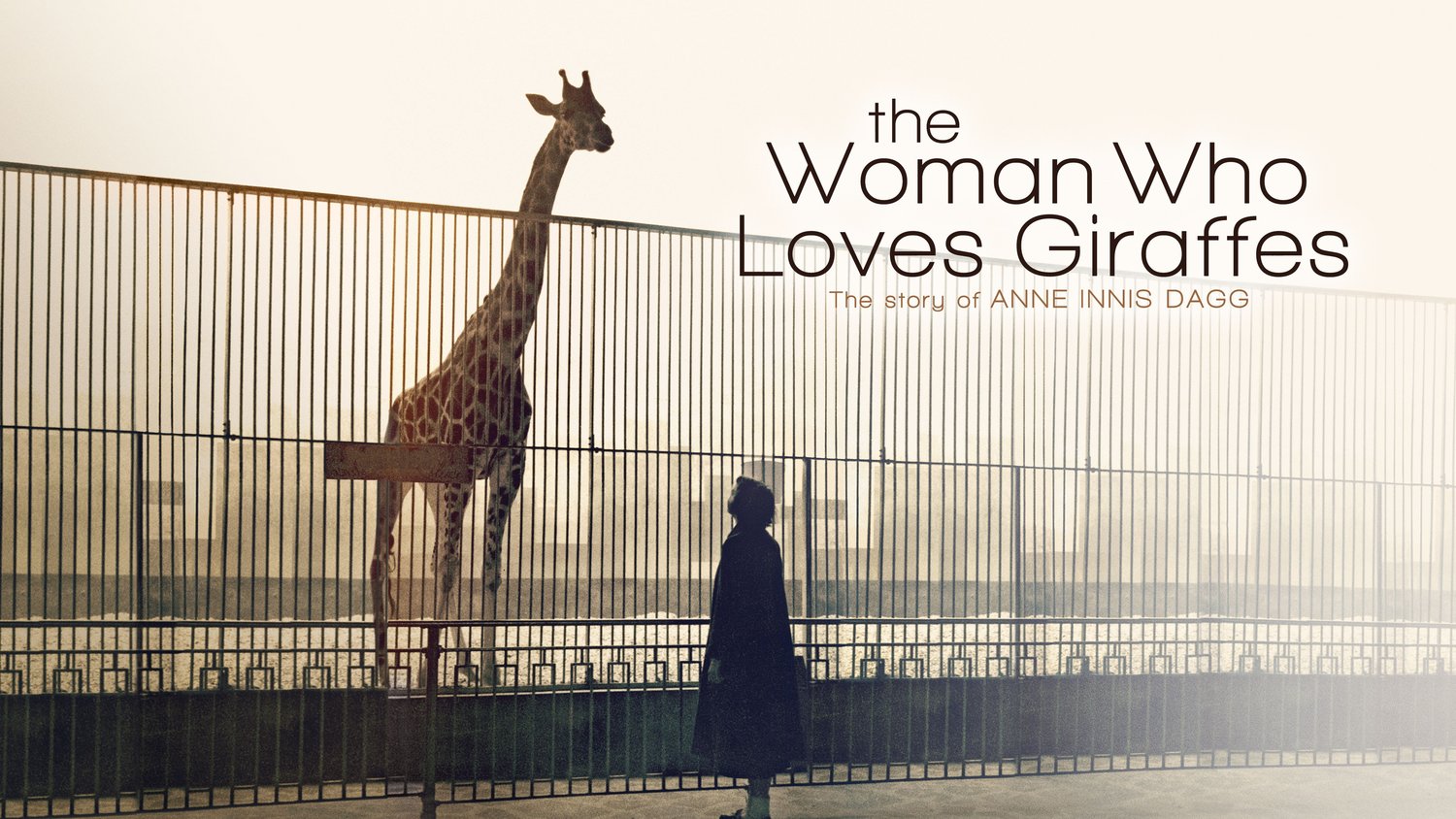 Synopsis
Dr. Anne Innis Dagg re-traces the steps of her ground-breaking 1956 journey to South Africa to study giraffes in the wild. Now, at 85 years old, Anne sees a startling contrast between the world of giraffes she once knew and the one it has become. Weaving through the past and present, her harrowing journey gives us an intimate look into the factors that destroyed her career and the forces that brought her back.
Anne Innis Dagg
 is our heroine: pioneer, groundbreaking scientist, underdog, animal rights activist, feminist, teacher and mother. The youngest child of academics Harold Innis and Mary Quayle Innis, Anne has received worldwide recognition for her work with giraffes, becoming not only the first person to study giraffe behaviour in the wild, but also the first person to study any wild animal behaviour in Africa. She is the author of over 60 scientific papers and 24 books including, Pursuing Giraffe: A 1950's Adventure (2006); 5 Giraffes (2016); and Smitten by Giraffe: My Life as a Citizen Scientist (2016).
Director
Alison Reid
Director Bio
Alison Reid is an award-winning director who began her career as a stunt coordinator and second unit director. She formed 
Free Spirit Films
 to produce projects diverse in genre but similar in their exploration of the human spirit. Reid's television directing credits include four episodes of HUDSON & REX as well as SAVING HOPE, HEARTLAND, and MURDOCH MYSTERIES. Reid's first feature length comedy, THE BABY FORMULA, had a worldwide film festival run, sold internationally, won the Audience Award at the 2009 Inside Out LGBT Film Festival, Best LGBT Film at the 2009 Nashville Film Festival and was nominated for the Golden Zenith Award at the 2009 Montreal World Film Festival. Reid is a director alumnus of Creative Women's Workshops' Women in the Director's Chair Program and a producer alumnus of the Canadian Film Centre. She received the 2007 Crystal Award for Emerging Director from DGC/WIFT.
Production
Joanne Jackson and Paul Zimic, Pursuing Giraffe Adventures Inc.
Runtime
83 min