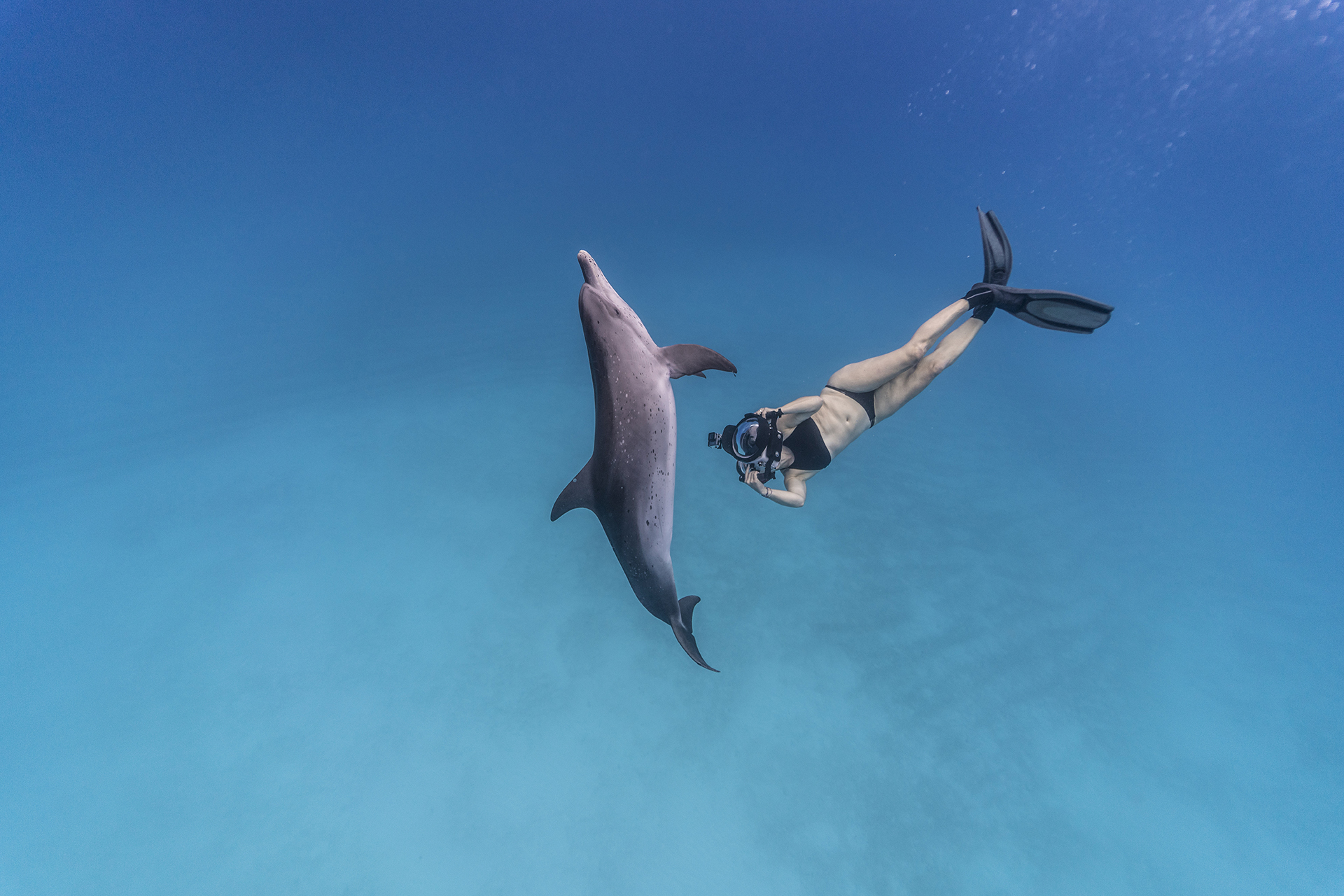 Women are underrepresented in storytelling about nature and wildlife. Films, essays and photographs that explore the natural world have often prioritized male contributions. What is the point of view of women in this field? What does their perspective offer? Do they allow us to see things differently? Can they help us to reconnect to the species with which we share the earth? As we enter the sixth mass species extinction and a global climate crisis, the human connection with the natural world has become one of the greatest challenges of our century. It is important now more than ever to give voice to the female point of view. 
Women are key for conservation. It is vital that films and images by women about the natural world are made and seen. Mentorship, Support and Building Female Networks are the ways to make this happen. 
The Nature Through Her Eyes Festival promotes and celebrates women's work in the natural world, providing access and opportunity through mentoring, masterclasses, and networking. The 2nd edition of the festival will be taking place this year at the beautiful Labia Theater in Cape Town, South Africa's oldest Independent Arts Cinema. From the 17th until the 20th of November the focus will be on recording sound in the natural world, not only for filmmaking but also for audio recordings like podcasts and radio broadcasts, as well as bioaccoustic work for scientists. 
Accompanying this specific sound focus will be film screenings and a series of talks on writing, structure, production and other film making tools. However, discussions will focus not only on technical aspects but also address obstacles women face within and without the industry for furthering their careers. Screenings will take place daily of both feature length documentaries and shorts directed and/or lensed by women. 
SEE YOU THERE !
I feel that the question of who is behind the lens and what their perspective is, is something that was trivialized for a long time. So many of us have had to fight to share the stories that resonate with us instead of the ones others want us to tell.

Times are urgent. Every day is urgent. Each of us has a responsibility and a contribution. We are finding, and hopefully seeking out every day, what our contribution is and what it can be.